The Longbox Short-List - Week of January 28, 2015
FTC Statement: Reviewers are frequently provided by the publisher/production company with a copy of the material being reviewed.The opinions published are solely those of the respective reviewers and may not reflect the opinions of CriticalBlast.com or its management.
As an Amazon Associate, we earn from qualifying purchases. (This is a legal requirement, as apparently some sites advertise for Amazon for free. Yes, that's sarcasm.)
Submitted by

Mike 'Ace' Maillaro

on Tue, 01/27/2015 - 03:00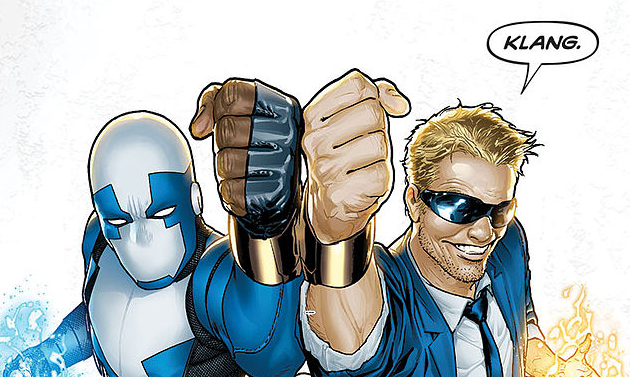 Welcome back to Critical Blast's weekly look at what new comics you should check out each week.   Just a warning, I make these picks pretty much a week BEFORE I actually get to read any of these comics, so if something is a stinker, I take no blame on that.  Let's get to it!
Previews #317 – One of my greatest joys pretty much as long as I can remember is sitting down with a copy of Previews and writing a list of what comics to watch out for each month.  To this day, I still keep a running "Preview" list in Google Docs.  BUT, I have a major issue with Previews.  I really don't have a local comic shop anymore.  I would love to buy Previews digitally…but the catch is you can only do that by buying a digital code from a physical retailer.   Let that bounce around your head…I am WILLING to give them money each month for a digital version of their catalog, but they refuse to take it.  I have to find a local comic shop…WHICH I DON'T HAVE…and if I did, I would just buy a physical copy.  So, I have to admit, each month I end up bootlegging Preview to do my lists.  I don't want to, but Diamond seems determined not to give me a better option.
Batman #38 – Last issue we were left with the huge reveal that Joker knows Batman's identity.  This arc has been winding down Scott Snyder's terrific run on Batman, and everything is shaping up to one real huge finale.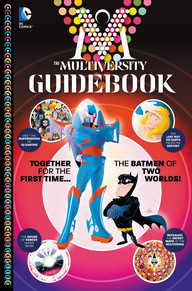 Multiversity Guidebook #1 – Multiversity produced some of the best comics in 2014. The Thunderworld story in particular was just brilliant.  This Guidebook will probably go a long way towards spelling things out for Convergence.  BUT, does this book really need to cost 8 bucks?  I would rather get two new Multiversity stories for that price instead of a guidebook. 
Thor #4 – New Thor vs Old Thor!  I am really looking forward to this one.  Thor has never really been a comic I've followed all that regularly, but I have enjoyed this new series.  New Thor has definitely caught my attention.  I wonder what's going to happen to her with the shadow of Secret Wars promising to give us a big restart of the Marvel Universe.
Quantum and Woody Must Die #1 – The original Quantum And Woody series was always hit or miss for me.   But, current Valiant's Quantum and Woody series has always been one of my favorite books.  It's kind of odd that they ended the series just to bring it back as mini-series (Delinquints and now Q+W Must Die), but as long as I've getting a regular Quantum and Woody fix, I can't complain all that much.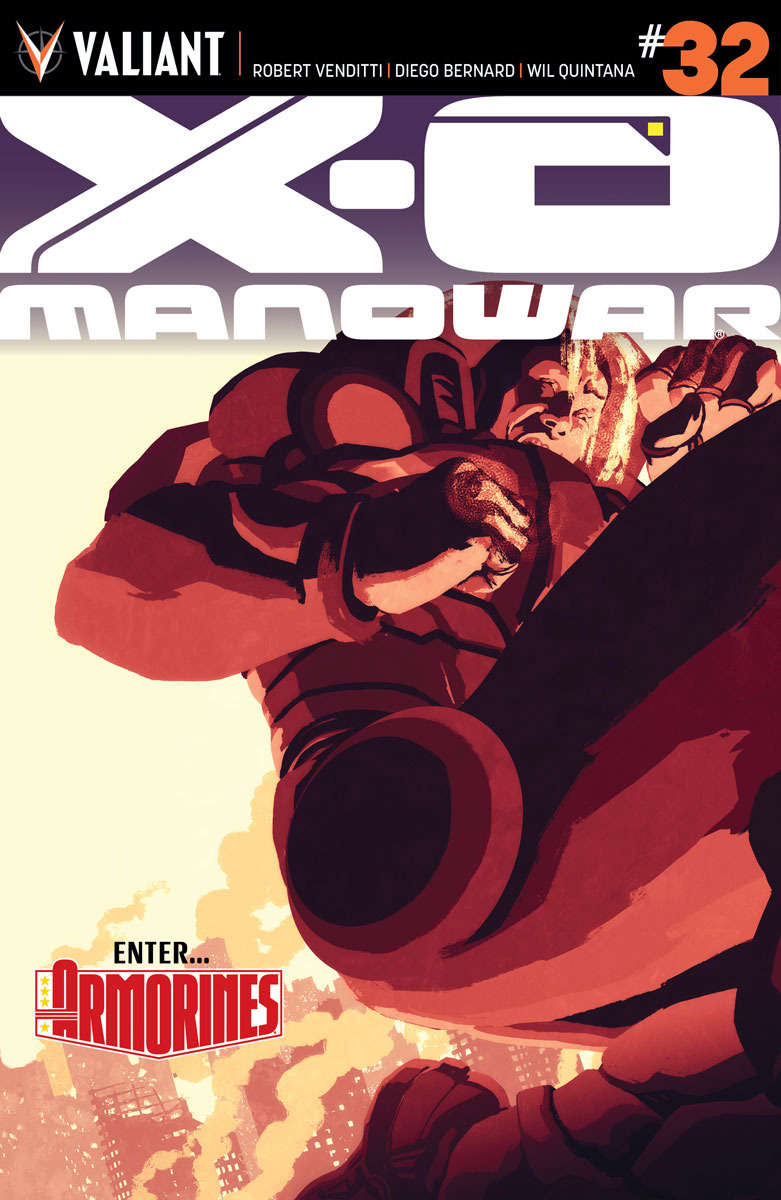 X-O Manowar #32 – The end of last issue with the Armorines was pretty bad ass.  I love how they figured out how to take X-O down.  These guys really laid out their reputation in the Valiant universe and I can't wait to see where this story goes from here.
Uncanny Avengers #1 - Does it make a lot of sense to relaunch this series when the Marvel universe will be vanishing soon?  Just following typical Marvel fashion, I can easily see us getting a new X-Men/Avengers series during or right after Secret Wars.  Which makes this renumbering really ridiculous.  Despite that, I think Remender did a terrific job with this series, so I am glad it's back. 
Sonic Boom #4 – I always have to give Sonic Boom a shout out each month.  It's my daughter's favorite comic!  My wife has been trying to get me to sit down with my daughter and write a review together.  Maybe we'll finally get around to doing that this week.
Flash #38 – Pretty much since New 52, Flash has been one of DC's best books every month.  I have really enjoyed this current arc where a future Barry Allen has come back in time to take over as a superhero…though a real nasty one willing to do whatever it takes to ensure his future's survival.   It keeps making me think that Wells in The Flash TV series is a future version of Barry too.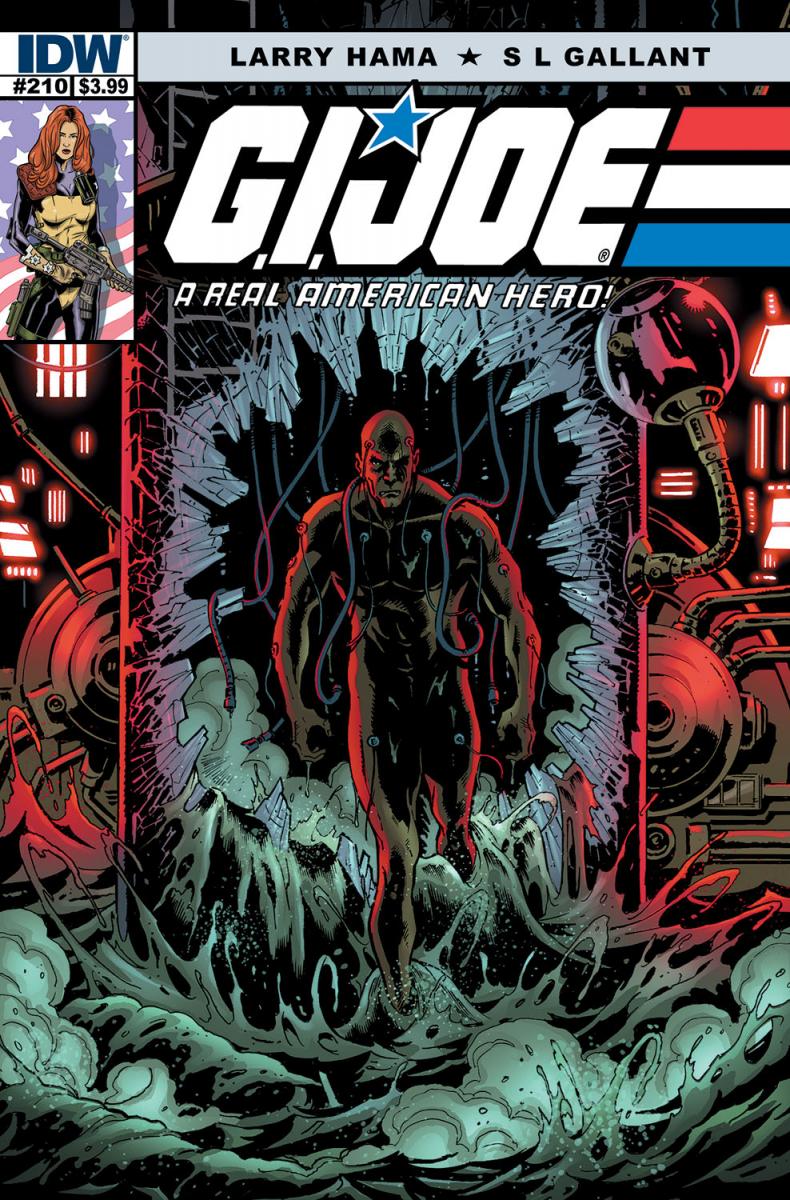 G.I. JOE A Real American Hero #210 – This book has taken some real weird twists and turns over the last few months.  We find out that the Joe's headquarters is situated over some massive alien entity and the government has decided to recreate Serpentor in order to talk with the creature.  It's all really odd, but also really well done.  I'm just happy to have some Larry Hama GI Joe every month. 
All-New Invaders #14 – The best part of this column is to be able to shine light on comics that just don't get much press.  All-New Invaders is a very unheralded title.  It reminds me a lot of JSA, and James Robinson is doing some terrific work.  You get a nice mix of classic Marvel characters and some new legacy characters.  I really enjoy this book every month and hope that it sticks around…well at least until Marvel wipes everything out.  Sorry, I'm a broken record this week, I know.
Amazing X-Men #16 – The first issue of this arc was a little slow, but I am really interested in seeing how this plays out.  Like I said in the review, I'm a fan of Cain Marko and this arc seems to promise to bring him back in a big way.
Uncanny X-Men #30 – IS THIS ARC EVER ENDING?  The Reading of Xavier's will seems like it's been going on for years now.  It's not even a bad story, just reallllllyyyyyyy slow.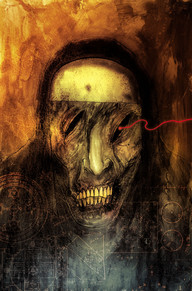 Gotham By Midnight #3 – I loved the first issue of Gotham by Midnight, though I did think the second was a step in the wrong direction.  I will still be keeping my eye on this book, but I'm not quite as in love with it as I was after reading issue 1. 
Recent Tweets
Top Ten Most Popular Ever