NCBD Pull or No Pull? January 30, 2019
FTC Statement: Reviewers are frequently provided by the publisher/production company with a copy of the material being reviewed.The opinions published are solely those of the respective reviewers and may not reflect the opinions of CriticalBlast.com or its management.
As an Amazon Associate, we earn from qualifying purchases. (This is a legal requirement, as apparently some sites advertise for Amazon for free. Yes, that's sarcasm.)
Submitted by

RJ Carter

on Mon, 01/28/2019 - 12:16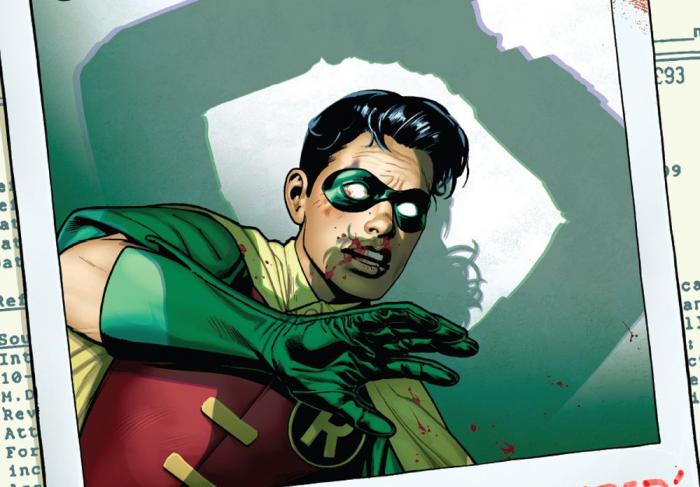 No matter how fastidious you are in maintaining your comic shop pull list in your never-ending battle to make sure you don't miss anything good (or accidentally waste your money on something not so much), it never hurts to do a last minute check on what's coming out this week so you can make those fine-tuned adjustments.
Here are our looks at this week's upcoming comics, and our hot takes on whether they're a pick or a pan. Your mileage may vary.
Actual Roger #1 (Alterna)

Alterna continues to impress with its wide variety of titles and genres. With Hank Tucker (THE TICK animated series) helming this title about a kid forced into becoming a sidekick to a hero who doesn't want him around, we're definitely on board to see how ACTUAL ROGER plays out.

 

Age of X-Man: Alpha #1 (Marvel)

Ever get the feeling that the X-Men line is defined by one crisis point after another? Zac Thompson and Lonnie Nadler bring us the latest reality-bending shift to Marvel's Mighty Mutants, with art from Ramon Rosanas. X-Man is here. Check it out if you care...er...dare.

The Flash Annual #2 (DC)

Well, this is kind of confusing. It's a HEROES IN CRISIS tie-in, finding Flash refusing to tell the rest of the Flash family about Wally's death until he's "searched every corner of the globe for his former partner -- including inside the Speed Force itself." Excuse me, but...wasn't that Wally's body laying inside the kitchen at Sanctuary? Of course, later it was laying out on the front porch, so maybe it's still moving around after death?

Heroes in Crisis #5 (DC)

As problematic as much of the plot in this series is, we can't help but keep coming back to this event-series from Tom King and Clay Mann. It's like a glorious train wreck -- an "attractive nuisance" -- that demands we keep looking. This issue, Booster and Harley call a truce to find out who the real killer at Sanctuary is -- and maybe because they were actually there they may have a better shot than the World's Greatest Detective and the Fastest CSI Alive.

Justice League Annual #1 (DC)

So the Source Wall still has a crack in it, and nobody has placed a call to Cosmic Helitech to fix it. I want to like this, because the Source Wall has been one of the most enduring mysteries of the DC Universe. But with it being such a huge cosmic event, and with the rest of the DC Universe going on about its daily business and occasionally remembering, "Oh yeah, the Multiverse is collapsing. Gonna have to get around to fixing that one of these days," I just don't feel the urgency to keep up. Scott Snyder and James Tynion IV script this, with Daniel Sampere and Juan Albarran bringing the story to visual life.

Peter Cannon: Thunderbolt (Dynamite)

Everything you need to know about this title can be found here. The tl;dr of it all is: Buy it!

 

The Shape of Elvira (Dynamite)

The Mistress of the Dark gets another fourth-wall-breaking comic series, as Elvira gets an opportunity to star in a movie with an actual budget. Her role? Love interest to the aquatic Gill-Man monster. But what if that's not a costume...? David Avallone (BETTIE PAGE) and Fran Strukan turn in a funny, very Elvira-esque story that fans will enjoy.

Star Trek: The Q Conflict (IDW)

I'm sure Scott Tipton and David Tipton will do a good job on this, but for me the Q question was put into final resolution by Peter David and his Q CONTINUUM series. Still, the idea of beings like Q going to war in the Star Trek universe is intriguing, as their power still dwarfs anything the Federation has yet invented. Having it span from ST:TOS through ST:TNG, ST:V, and ST:DSN will give all fans of Star Trek something to look forward to.

The Terrifics #12 (DC)

THE TERRIFICS is one of those books that I've always meant to look into, and now it's 12 issues gone and I've yet to check it out. With the introduction of an anti-team, this looks like the perfect place to jump in and see if I can sink or swim.

Wyrd #1 (Dark Horse)

An "unaging, invincible detective with a penchant for the strange" might seem like a redundant statement. Pitor Wyrd sounds a bit like FOREVER's Dr. Henry Morgan meets Jim Butcher's Harry Dresden. Which means it looks cool from all angles and is going on our pull list.
Recent Tweets
Top Ten Most Popular Ever